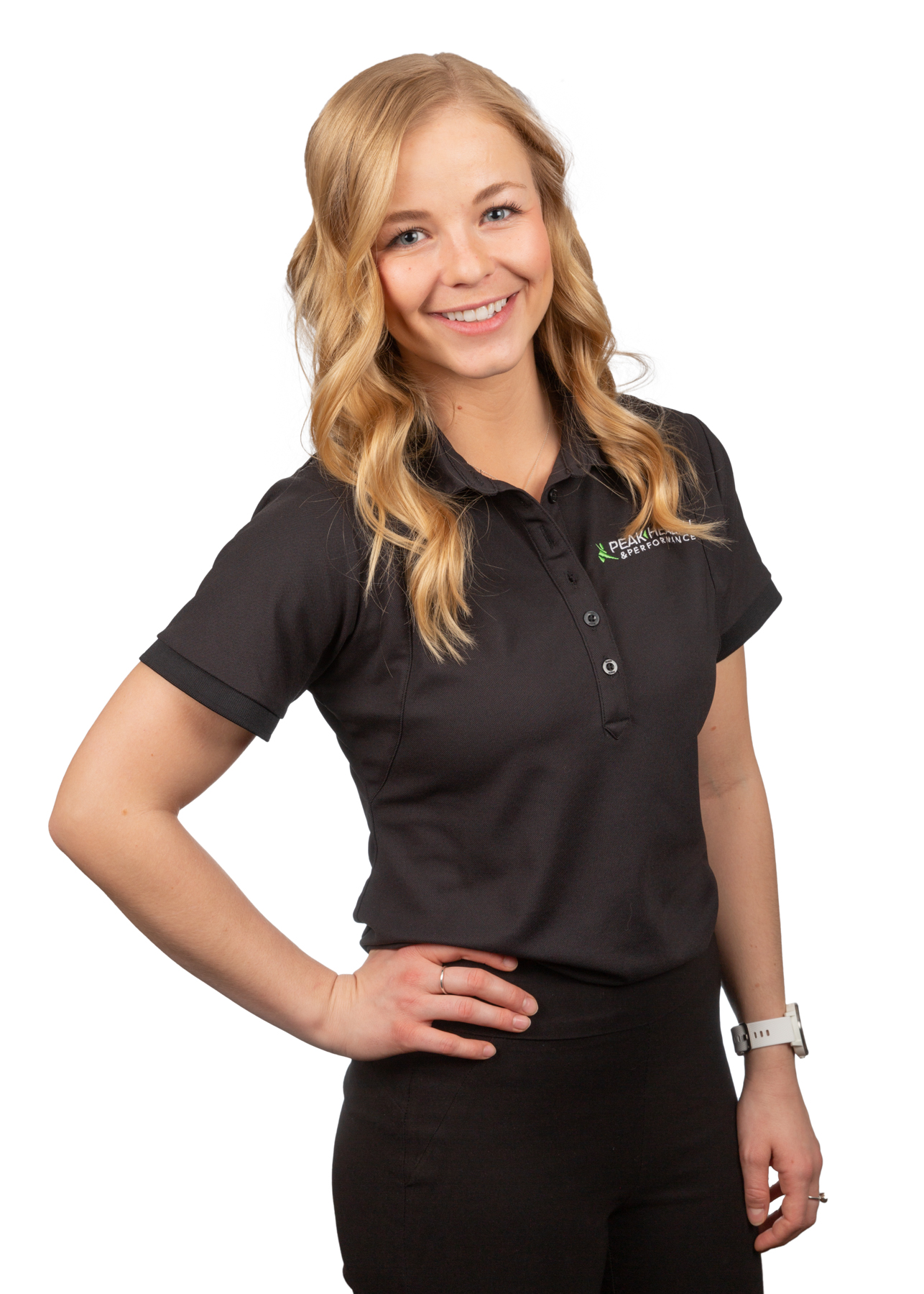 Alyssa Wildeman
Physiotherapist
Clinic Director
Physiotherapist (Masters in PT)
Bachelor of Science
Functional Dry Needling & IMS Practitioner
AA1: Foundations of Anatomical Acupuncture Certified
Alyssa started her academic journey at Mount Royal University where she completed a Bachelor of Science with a minor in Biology. It was through these years at Mount Royal that she was able to explore her passion for helping others and educating people about their health through volunteer endeavors and extracurricular events. While there, she received the President's Scholarship for academic merit and student leadership.
She then went on to complete a Master's of Science in Physical Therapy at the University of Alberta, where she was awarded with the Queen Elizabeth II Graduate Scholarship for academic achievement. Alyssa has also since completed her Functional Dry Needling certification and uses intramuscular stimulation to help her patients get back to what they love as quickly as possible.
Alyssa was drawn to the physiotherapy profession for the endless opportunities to keep learning, to help others understand their own injuries, and to empower people to control how their bodies move and feel. She believes in pairing hands-on manual therapies such as functional dry needling, muscle release, and joint mobilizations with therapeutic exercise to achieve effective and lasting results. Alyssa loves to integrate the latest research with patient and sport specific exercises to ensure goals are being met safely and efficiently.
Living an active lifestyle herself full of skiing, hiking, running, biking, and golfing, Alyssa knows how important it is to be able to do the activities that you want to without pain! Whether you are looking to get back to doing what you love, or are wanting to take on a new goal and try something new, Alyssa is ready to help get you there.