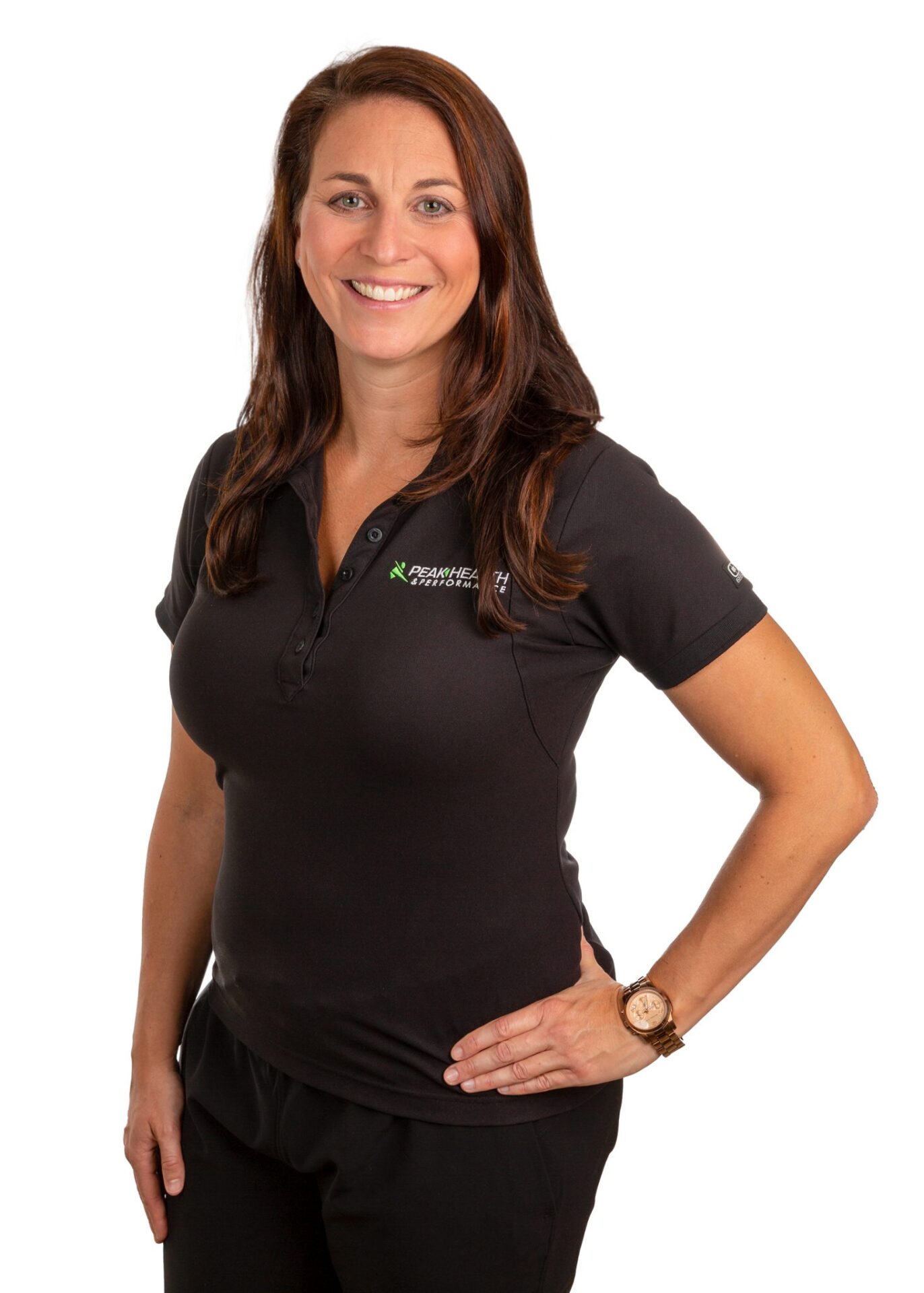 Dr. Courtney Brown
Sports Specialist Chiropractor
Doctor of Chiropractic
Sports Specialist Chiropractor
Fellow of the Royal College of Chiropractic Sports Sciences (Canada)
Certified Contemporary Medical Acupuncture Provider
Certified Graston ® Provider
Certified Active Release Technique ® Provider
Certified Sports First Responder
Sports Injury Rehabilitation to Performance
Concussion Management
Dr. Courtney Brown is the current lead therapist with the Canadian Alpine Men's and Women's Ski Teams at the Canadian Sport Institute in Calgary. After travelling around the world for the past three years as the chiropractor for the Men's Technical Ski Team to various ski camps, World Cup Ski Races, World Championships and the 2018 Olympic Games in PyeongChang Korea, she has settled in Calgary and is excited to be a member of the Peak Health & Performance Team. Dr. Brown is a Full Body Certified Active Release Techniques (ART®) practitioner, a certified Contemporary Medical Acupuncture Provider (McMaster University), and a certified Graston® provider.
Dr. Brown graduated with a Bachelor of Science Degree from Simon Fraser University in 2007, where she was the Captain of the Women's Varsity Basketball Team and two-time CIS National Champion. She then went on to attain her Master's Degree from the University of Oxford in England, where she studied the Science and Medicine of Athletic Performance with a specific focus on sudden cardiac death in young athletes. Following her Master's Degree, Dr. Brown graduated Magna Cum Laude with Clinic Honors from the Canadian Memorial Chiropractic College (CMCC) and then completed a two-year fellowship to become a Sports Specialist Chiropractor with the Royal College of Chiropractic Sports Sciences (RCCSS(C)). During this time, she taught at the undergraduate level at CMCC, performed research and expanded her knowledge in evidence-based therapy, functional biomechanics, sports injuries and rehabilitation.
Prior to working in the ski industry, Dr. Brown practiced as a Sports Specialist Chiropractor in downtown Toronto as well as in her hometown of Orillia, Ontario. She has also travelled internationally as a therapist with the Canadian National Taekwondo team and has worked with a semi-professional soccer team and a Junior A hockey team, along with volunteering as a member of the Toronto 2015 Pan Am/Parapan Am Games Medical Team for gymnastics, waterski and wakeboard, road cycling and wheelchair basketball. Dr. Brown looks forward to using her extensive education and hands on experience in a multitude of sports therapy to get her patients performing at their best, whether it be in their personal life or in their sports arena.