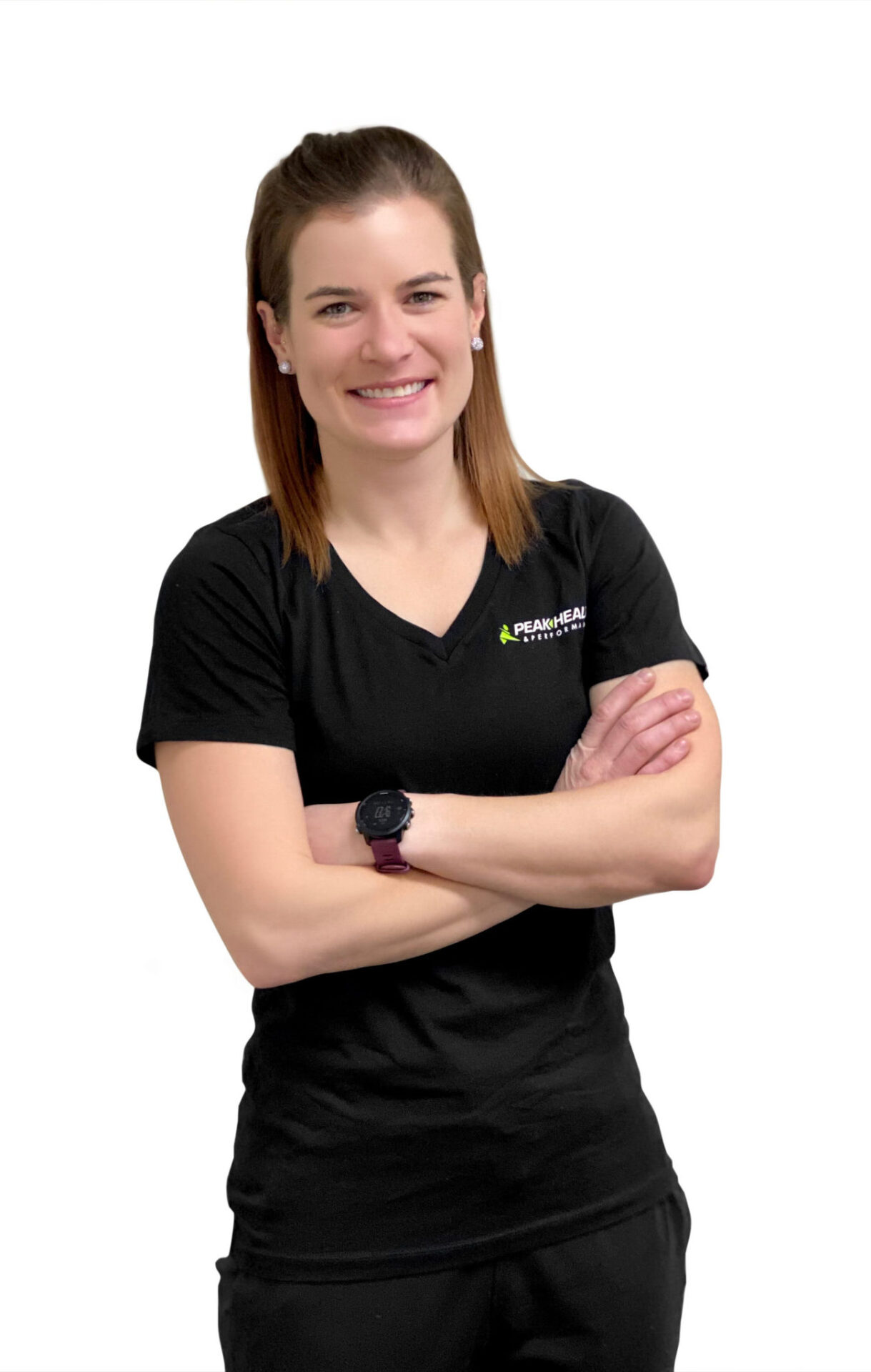 Erica Holmes
Physiotherapist
Masters of Science in Physiotherapy
Bachelor of Science in Kinesiology
Certificate in Sports Physiotherapy
Certified Manual Therapist
Functional Dry Needling Provider
Certified Acupuncturist with CAFCI
Sports First Responder
Concussion Management Certified
SFMA Certified
Erica graduated from Dalhousie University with Honours in 2012, with her Masters of Science in Physiotherapy. Prior to this she earned a Bachelor of Science in Kinesiology from the University of Manitoba, where she also played CIS hockey with the Bison's for five years. The desire for future opportunities within all areas of her life, and mountain adventures, attracted her to Calgary, which she now calls home.
Erica holds a Certificate in Sports Physiotherapy and is also certified in Dry Needling, Acupuncture, and Manipulative Therapy. She worked with the 2017 and 2019 Canada Games as part of the Core Medical Team and has traveled internationally with elite sports over the past four years, including The Canadian Ski Cross and The Canadian Freestyle Teams. These opportunities have vastly improved her ski knowledge and abilities, and have equipped Erica with a diverse clinical toolbox, including extensive return-to-sport knowledge, which enables her to customize treatment plans to best suit her patients' needs.
After undergoing hip labral surgery in 2020, Erica learned what it is like to be on the other side of a major rehabilitation and has a special spot in her heart for chronic hip and low back injuries. She is passionate about finding the root cause of her patients' concerns and working with them to achieve a sustainable return to not just activity, but to their life. Erica prides herself in collaborative, functional, and an individualized approach to rehabilitation and looks forward to meeting you to help you reach your goals and prevent future imbalances and injuries!
In her spare time Erica enjoys many activities, including hockey (both playing and officiating), fastball, hiking, Nordic skiing, camping, photography and has recently taken up teaching herself to play the piano.