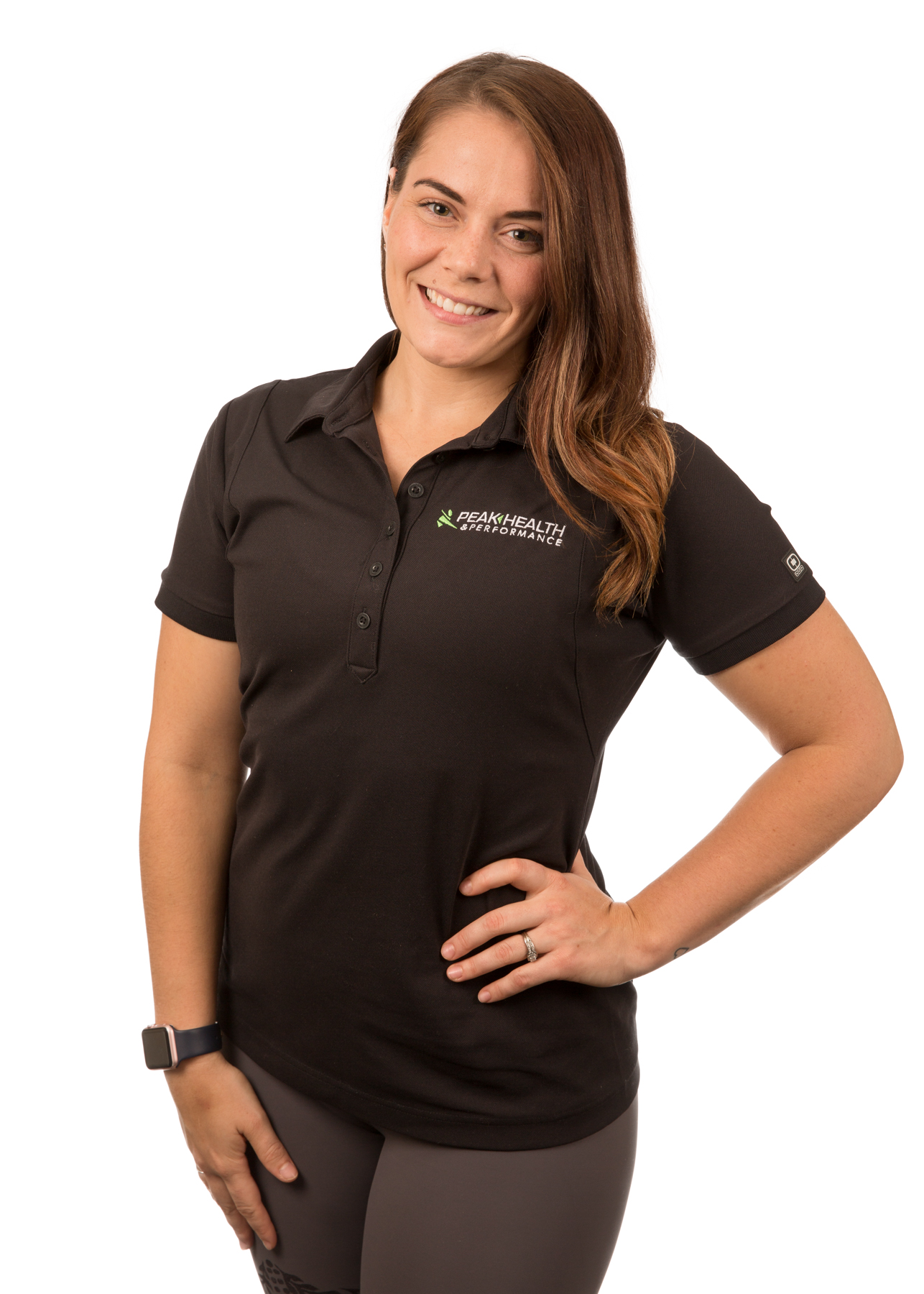 Jessica Ecclestone
Massage Therapist
Registered Massage Therapist (3000-hour)
Yoga Alliance Certified 200 E-RYT
Certified Spin Instructor
Cupping Practitioner
Jessica graduated from Alberta's only 3000-hour Advanced Clinical Massage Therapy Program at MaKami College. Jessica has always been passionate about fitness and nutrition; in the past, she has helped facilitate YTT and taught yoga workshops on anatomy, educating others about movement and the human body. She firmly believes in taking a deeper look below the surface of the skin, assessing posture, torsion and strength, to look at the whole picture of each patient.
Jessica utilizes a combination of myofascial release, deep tissue and trigger point release, relaxation, and athletic injury management to provide an effective and personalized treatment plan for all of her patients. At Peak Health & Performance, Jessica loves being able to collaborate with the other healthcare practitioners to provide the best possible integrative care for her patients and get them to their peak health.
Currently, Jessica also instructs yoga and spin classes. This movement training, plays an important role in her assessment and treatment approach. She considers the whole body and includes stretches, strength, and self-care techniques that will help enhance the massage treatment with her. She is a strong believer in work-life balance and by increasing a patient's mobility and recovery, she believes that this will continue to help them achieve success in all of their activities, helping them lead healthy lifestyles.