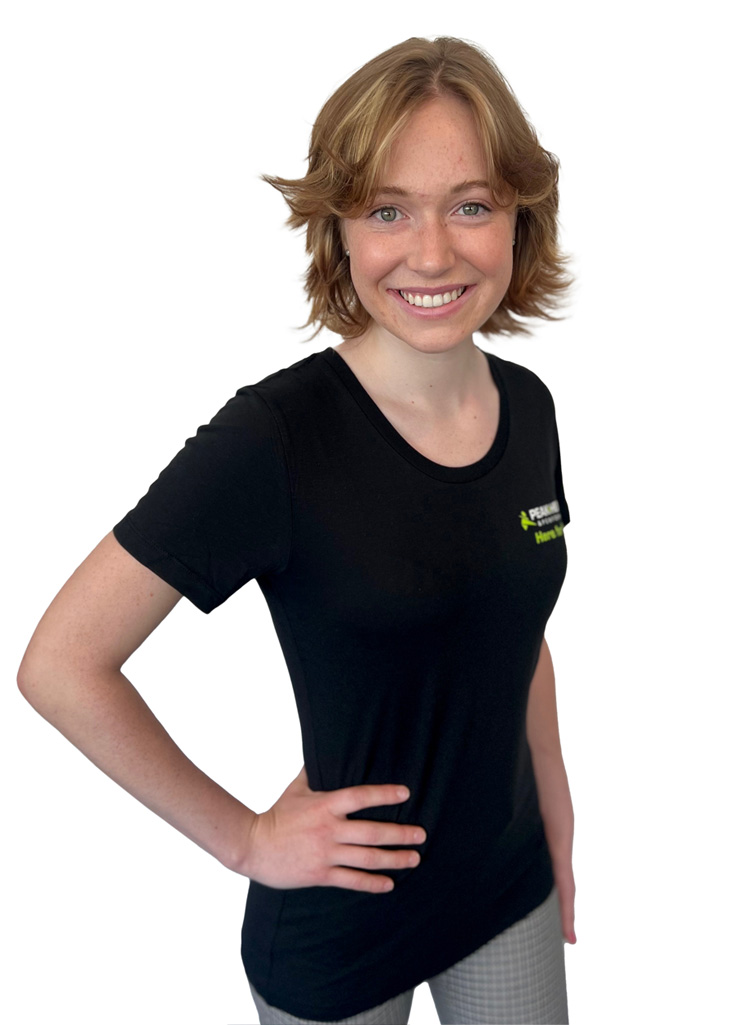 Megan Taylor
Patient Experience Manager
Megan is a bubbly individual who loves building genuine connections with others. She is currently taking a gap year before pursuing a nursing career. During her time away from school she enjoyed travelling and working at a Heli-ski lodge in northern BC. Through her experiences, Megan discovered her desire to make everyone feel welcome and cared for, making her the ideal fit as Patient Experience Manager at Peak Health & Performance.
Megan has always been a health advocate and understands the importance of discovering balance in mental and physical health, while maintaining daily routines for long term results.
Outside of the clinic Megan is fascinated with Victorian style homes, the concept of living off the grid, and photography. She truly looks forward to welcoming you to the clinic.