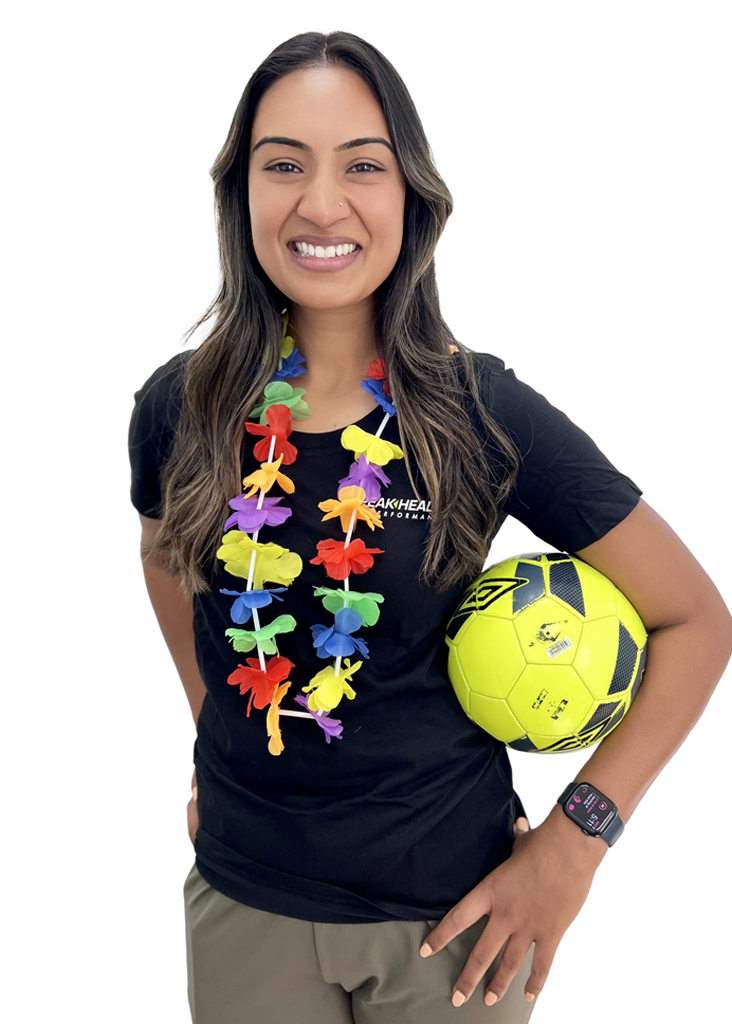 Avneet Bhullar
Physiotherapist
Physiotherapist (Masters in PT)
Bachelor of Kinesiology
Bachelor of Science
Certified Pelvic Health Physiotherapist
Avneet was born and raised in British Columbia, where she grew up playing soccer – a sport she dedicated the past 20+ years of her life to. Over the years, she has had the opportunity to travel across the world playing the sport she loves.
Avneet was a competitive soccer player for many years, and with that came several injuries and a frequent need for rehabilitation. These experiences sparked her passion for injury prevention and rehabilitation. Avneet completed her Bachelor of Kinesiology degree at the University of the Fraser Valley while playing on the varsity women's soccer team. She then earned her Masters of Science in Physical Therapy from the University of Alberta. Avneet has obtained additional certification and training as a Certified Pelvic Health Physiotherapist.
Avneet is passionate about helping her patients achieve their goals with emphasis on approaching each case through a patient-centered and evidence-based approach. She strongly believes in incorporating education, exercised-based rehabilitation, and manual therapies into her treatment. Avneet believes that physiotherapy should be functional and FUN!
When Avneet is not working, you can find her enjoying the outdoors – whether it be playing soccer, playing tennis, going for walks or hiking. Avneet is a "sweet over savoury" kind of person and is always on the hunt for the best bubble tea in the city!