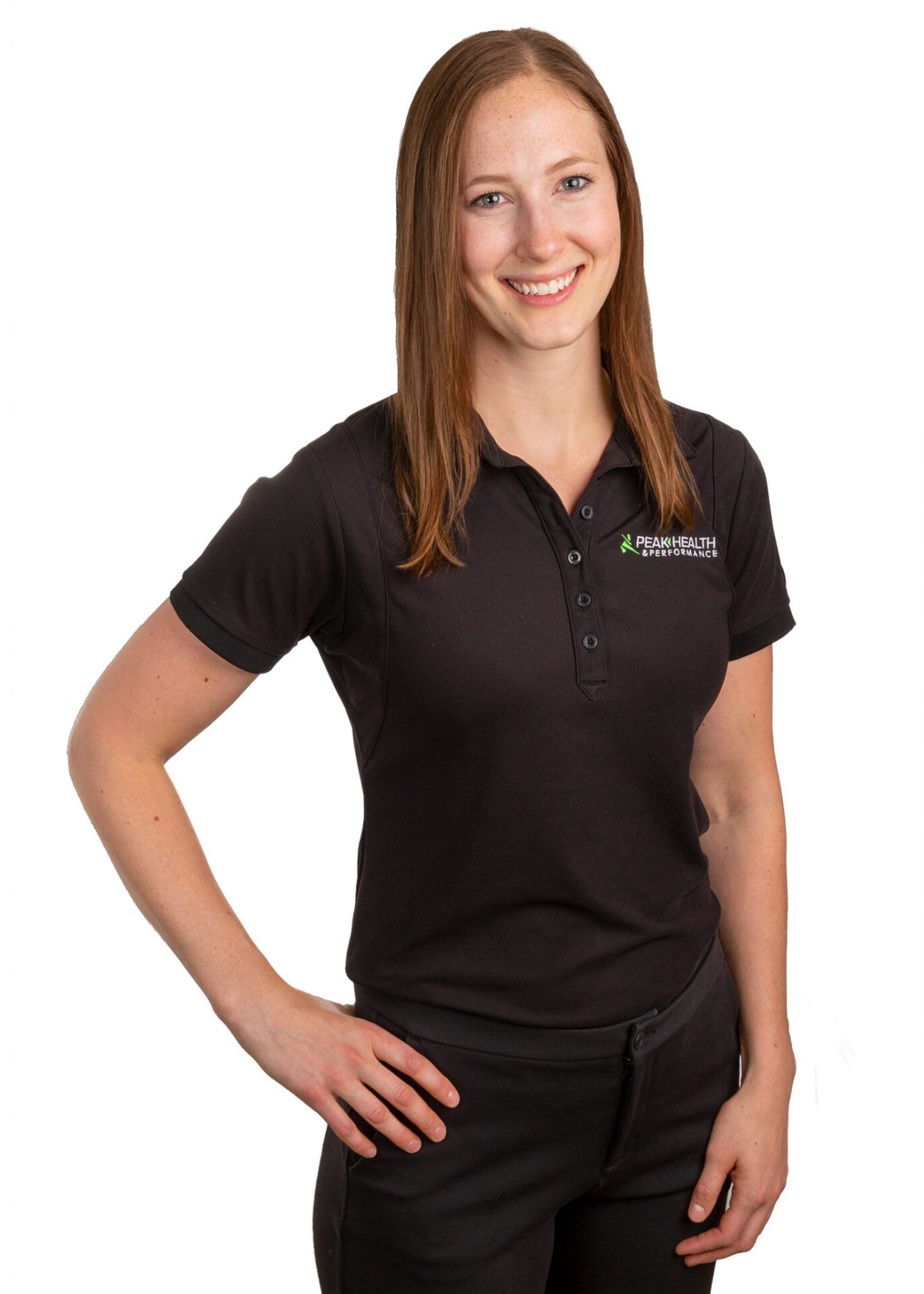 Dr. Claire Wells
Chiropractor
Doctor of Chiropractic
Bachelor of Science in Kinesiology
Certified Contemporary Medical Acupuncture Provider
Graston Techniques Trained
Certified Strength and Conditioning Specialist
Dr. Claire Wells grew up in Ottawa and has been active her whole life; her current physical passions are Olympic weightlifting and hiking in the Rocky Mountains – which is why she chose to move to Calgary. She began her post-secondary education at Dalhousie University, where she received four scholarships and finished with a Bachelor of Science in Kinesiology with Honours. She then completed her Doctor of Chiropractic degree at the Canadian Memorial Chiropractic College, where she made the Dean's List each year and graduated Magna Cum Laude.
Throughout chiropractic college, Dr. Wells attended many extracurricular courses to broaden her knowledge and skill set. She was a leader of the Rehab 2 Performance Club for three years, and was part of the Performance Care Team for the CFL's Hamilton Tigercats. She is also a certified Contemporary Medical Acupuncture provider and a Certified Strength and Conditioning Specialist.
Dr. Wells strives to give every patient individualized care that addresses the underlying cause of their problem, in addition to symptomatic relief. Her goal is to empower her patients to take back control of how their body feels, by providing them with the tools to manage and prevent their symptoms. Dr. Wells prioritizes rehabilitative exercise and education, alongside passive treatments, including joint mobilization and manipulation, acupuncture, soft tissue therapy, and kinesiology taping.
Dr. Wells looks forward to helping you get out of pain and get you back to performing, whether that's in the gym, at home, or in your job!