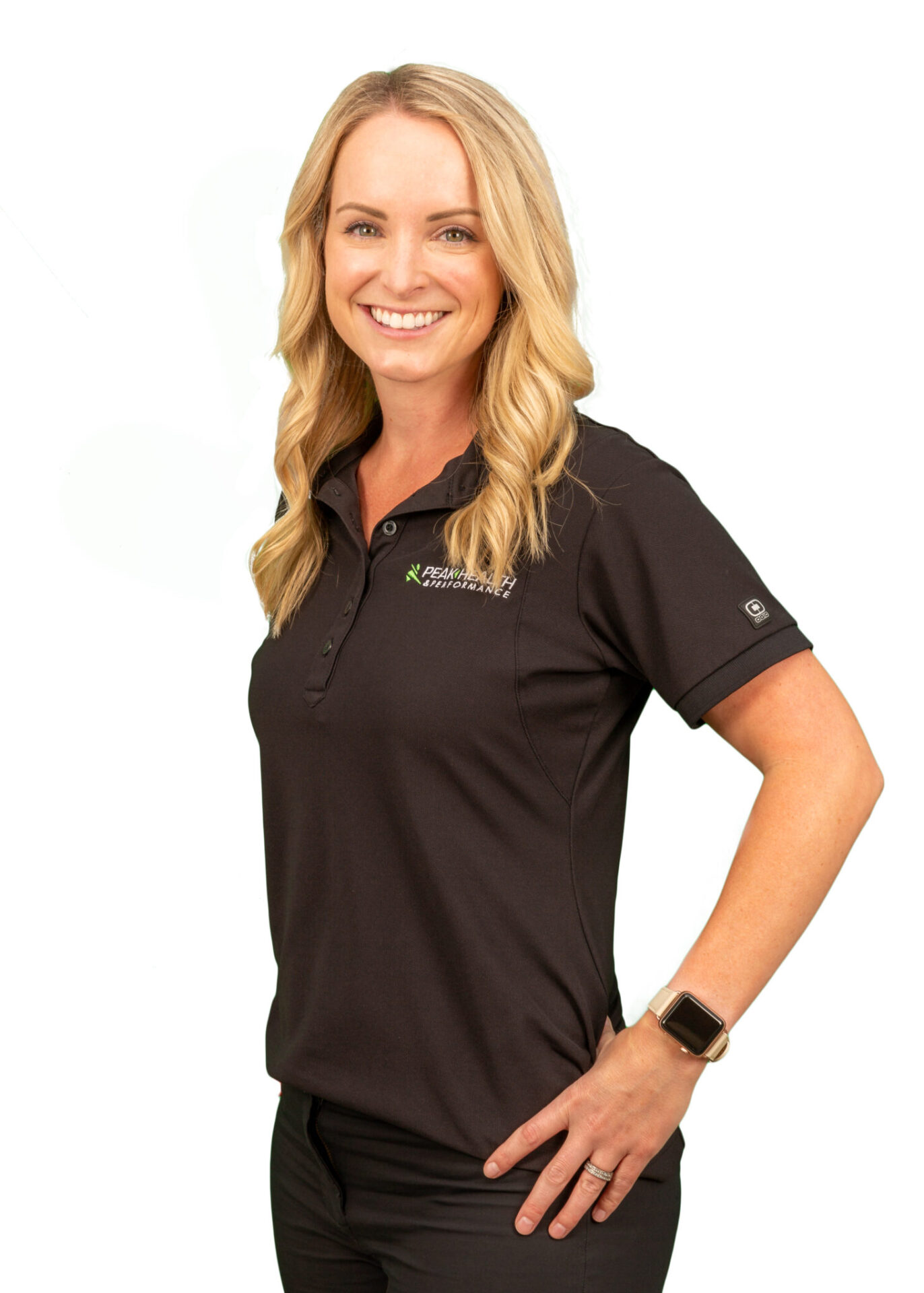 Dr. Kate Durnin
CEO, Chiropractor
Chief Operating Officer
Co-Founder of Peak Health & Performance
Doctor of Chiropractic
Bachelor of Science in Kinesiology
Certified Contemporary Medical Acupuncture Provider
Certified Active Release Techniques® Practitioner
Certified Webster & Perinatal Care Practitioner
Certified FRC Mobility Specialist (FRCms)
Dr. Kate Durnin began her academic journey at the University of Alberta where she earned her Bachelor of Science Degree, specializing in Kinesiology and graduating with distinction. Her interest in manual therapy and sports medicine led her to continue her education at the Canadian Memorial Chiropractic College in Toronto. In 2012, she obtained her Doctor of Chiropractic degree, graduated with clinic honors and received the Gilbert H. Young Memorial Award for clinical proficiency, graduating with the highest clinical internship academic standing in her class. Dr. Kate is further certified in Contemporary Medical Acupuncture (McMaster University), Active Release Techniques (ART®), Webster Techniques (International Chiropractic Pediatric Association), Functional Range Conditioning Mobility Specialist (FRCms), Kinesio Taping, Graston Techniques, and additional perinatal and infant care courses.
Dr. Kate's primary role is as the Chief Operating Officer and the Co-Owner of Peak Health & Performance, with her husband, Dr. Evan Durnin. As a husband and wife team, they had a dream of creating a clinic that challenged the norm of how evidence informed chiropractic care is viewed, and creating a multidisciplinary team that always put the patient first, offering nothing but the best, and leading in the care provided and the results derived by the patient.
Towards the end of 2012, they opened Peak Health & Performance, which has quickly become one of the biggest manual therapy clinics in Calgary with a Peak Team of 30 +. Their clinic philosophy is fewer appointments, lasting results; meaning that they pride themselves in longer appointments of focused one-on-one patient attention, with more therapy per visit, and greater results in less time.  Over time, their vision has evolved to create a company that values its people, promises to succeed together, and is a family that has each other's backs, with the ultimate goal of helping their patients, team, and community achieve more.