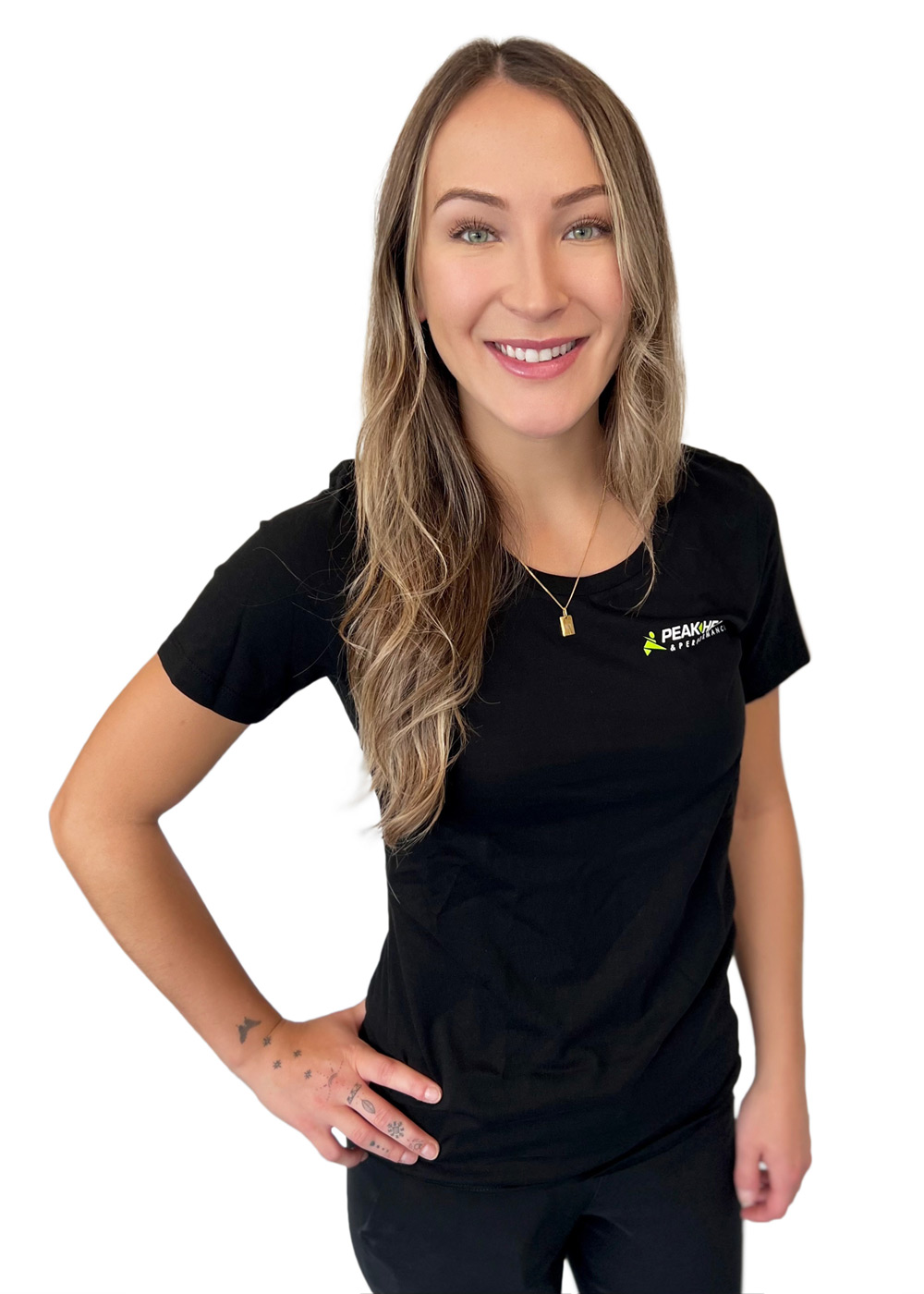 Kate Thompson
Physiotherapist
Physiotherapist (Masters in PT)
Bachelor of Science in Kinesiology (Hons)
Functional Dry Needling Practitioner
McKenzie Institute of Canada (Part A)
Kate graduated from the College of Kinesiology at the University of Saskatchewan with a Bachelor of Science in Sport and Exercise Studies (Hons) with Great Distinction. She fell in love with learning about the science of human movement while completing her undergraduate degree and was eager to continue her studies after graduation. Kate immediately applied for admission to the School of Rehabilitation Science and received her Master of Physical Therapy degree shortly after.
When Kate was a student, she began volunteering with an Osteoarthritis Intervention Program at a physiotherapy clinic in Saskatoon, SK. Once she graduated, she was hired as a full-time physiotherapist and became one of the instructors for the same program. She feels grateful to be in a position where she can empower older adults by teaching them the fundamentals of movement and strength-training as a pain-management strategy. She is so excited to bring what she learned from her involvement in this program to her practice in Calgary.
Kate also has extensive experience in helping athletes return to sport after injury and developing strength and conditioning programs to prevent injury. She has a special interest in post-operative knee rehabilitation such as ACL or meniscus reconstructive surgeries, foot/ankle injuries, chronic hip pain and shoulder injuries.
Kate enjoys spending as much time outdoors as possible – which is a large reason why she has made the move to Calgary! She is looking forward to having more opportunities to be active outside, such as hiking, Nordic skiing, snowboarding and running.