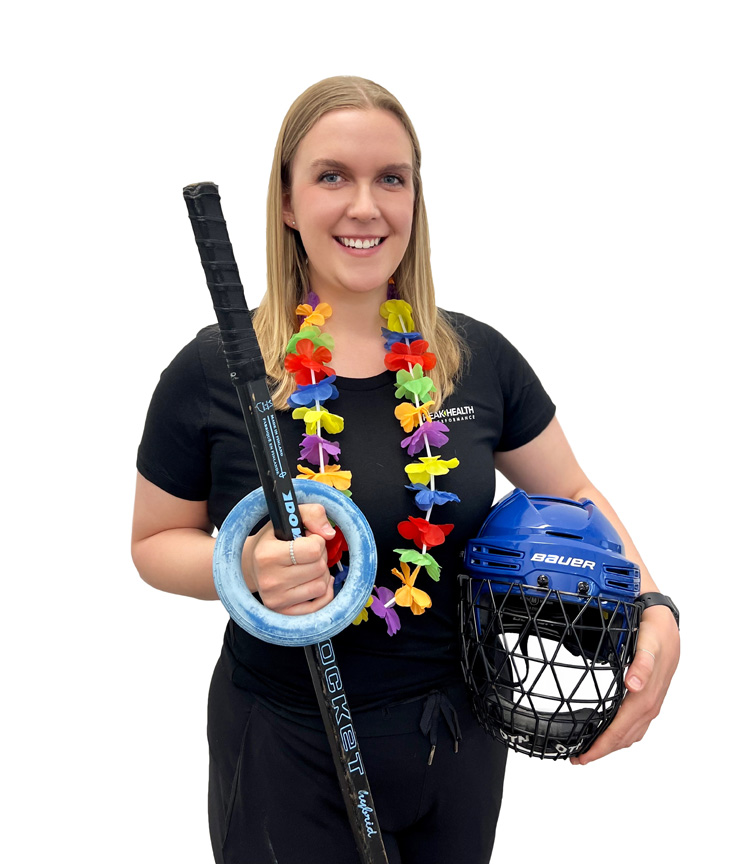 Melissa Penman
Physiotherapist
Physiotherapist (Masters in PT)
Master's of Science in Physical Therapy
Bachelor of Kinesiology
Functional Dry Needling
Melissa was born and raised in Calgary and is a graduate of the Master's of Science in Physical Therapy program from the University of Alberta; she has completed specialized pediatric placements at the Alberta Children's Hospital and the Glenrose Rehabilitation Hospital. Prior to completing her Master's Degree, she earned a Bachelor of Kinesiology with distinction from the University of Calgary.
Melissa enjoys playing and coaching ringette, where her own injuries from sport sparked an interest in the human body and ultimately led to her dream of a career as a physiotherapist. She enjoys helping her patients reach their goals and return to meaningful activities. She prioritizes an individualized and patient-centered approach to treatment and believes in pairing exercise-based rehabilitation with manual therapies and education to get patients back to doing what they love. Melissa has a special interest in working with kids and believes that rehabilitation should be fun no matter what age you are!
Outside of the clinic, Melissa can be found at the rink, the gym, in the mountains, biking, or looking for the best cup of coffee in the city!