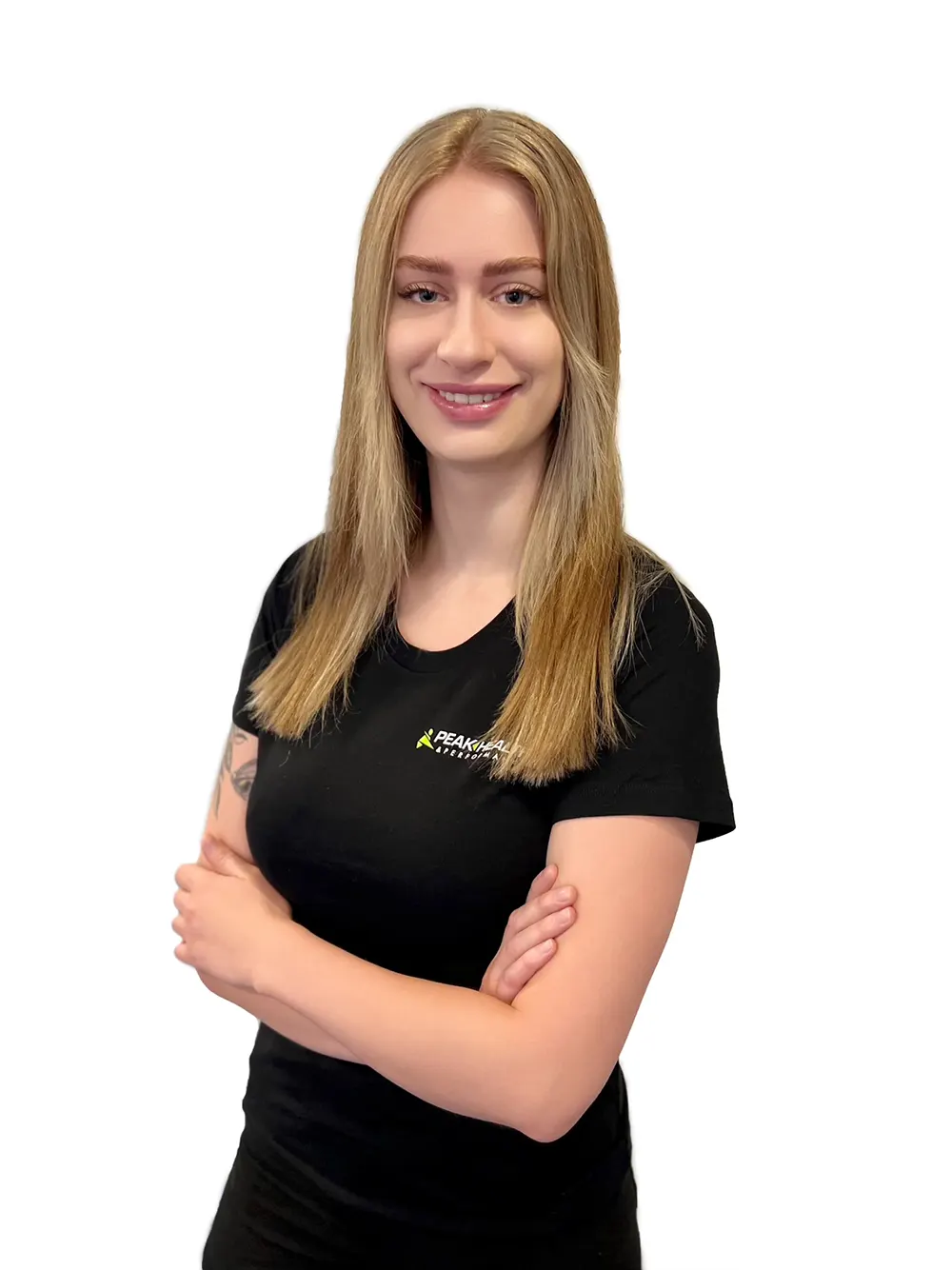 Rebecca Dusoswa
Massage Therapist
Registered Massage Therapist (2200 hours)
Rebecca was born and raised in Calgary, Alberta, as a first generation Canadian when her family left Amsterdam. She graduated from Mount Royal University's 2200-hour massage therapy program and is currently completing her Bachelor of Health Science degree at Thompson Rivers University, working towards her dream of becoming a physiotherapist.
Rebecca's professional passion lies in addressing musculoskeletal issues and sports-related injuries, with a special interest in treating concussions and whiplash. Her approach is centered on personalized care, tailored to each patient's unique goals and needs. She is dedicated to helping patients regain their active lifestyles and enhance their overall well-being.
Outside the clinic, you'll find Rebecca immersed in outdoor adventures, enjoying camping, hiking, and white-water rafting. Her adventurous spirit mirrors her commitment to empowering her patients to live their best lives, unburdened by pain.