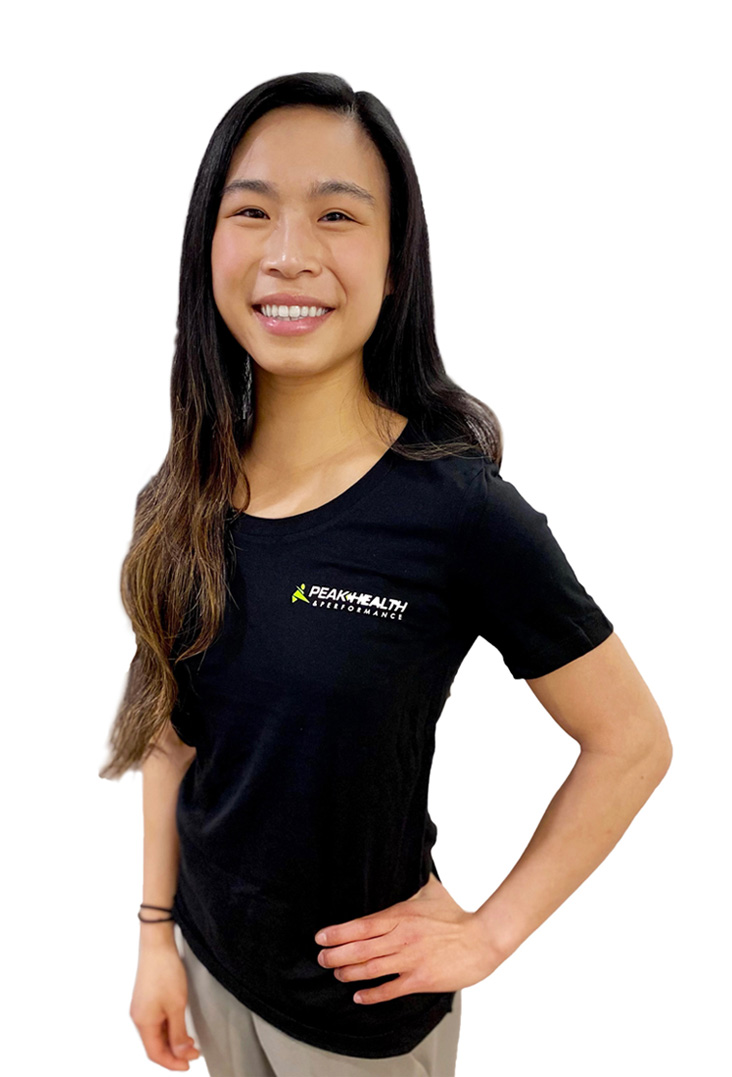 Stephanie Tsia
Physiotherapist
Master's of Science in Physiotherapy
Bachelor of Science in Kinesiology (BSc)
Certified Personal Trainer (CSEP-CPT)
Dry Needling/IMS certified practitioner
As the first place finisher of both the 2016 Heart of the Rockies Sprint Triathlon and 2019 Rocky Mountain Spartan Super, Stephanie loves all and anything related to endurance sports.
Stephanie's passion for sport inspired her academically, where she became a CSEP-certified personal trainer and graduated with a Bachelor of Science in Kinesiology with distinction from the University of Calgary. She then went on to receive a Masters of Science in Physiotherapy from the University of Alberta, where she had the opportunity to experience placements in specialized areas such as rural physiotherapy in Jasper, AB, and hand therapy at the Royal Alexandra Hospital.
Stephanie strives to empower her clients through education, manual therapy, and strength and conditioning. Whether it's playing with your grandchildren, high-level sport, or starting your first-ever exercise program, Steph will help you attain your goals in an encouraging and collaborative way.
In her spare time, you can likely find Steph running along pathways, hiking through the backcountry, or 20 feet off the ground at her favourite climbing gym.