What is Dynamic Movement Intervention (DMI)?
Dynamic Movement Intervention (DMI) is a therapeutic technique used to treat children with motor delays by improving automatic postural responses and promoting progress towards developmental milestones. Specific active motor responses are provoked through defined dynamic exercises prescribed by a therapist. DMI stimulates neuroplasticity to facilitate new neuronal connections and development of motor milestones.
The goals of DMI are:
Improved gross motor function
Continuous increase of challenge to encourage greater levels of independence
Optimal anatomical alignment to stimulate postural control and verticality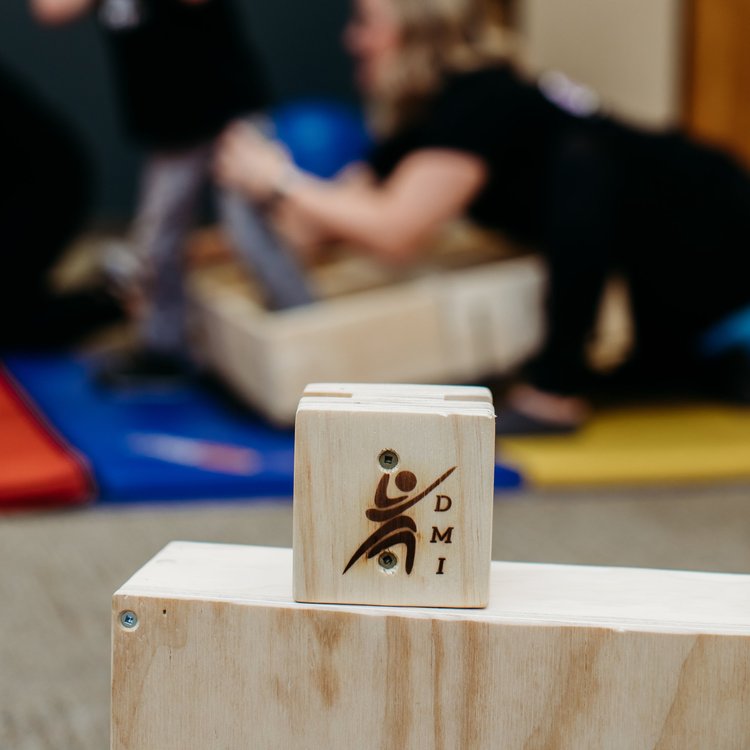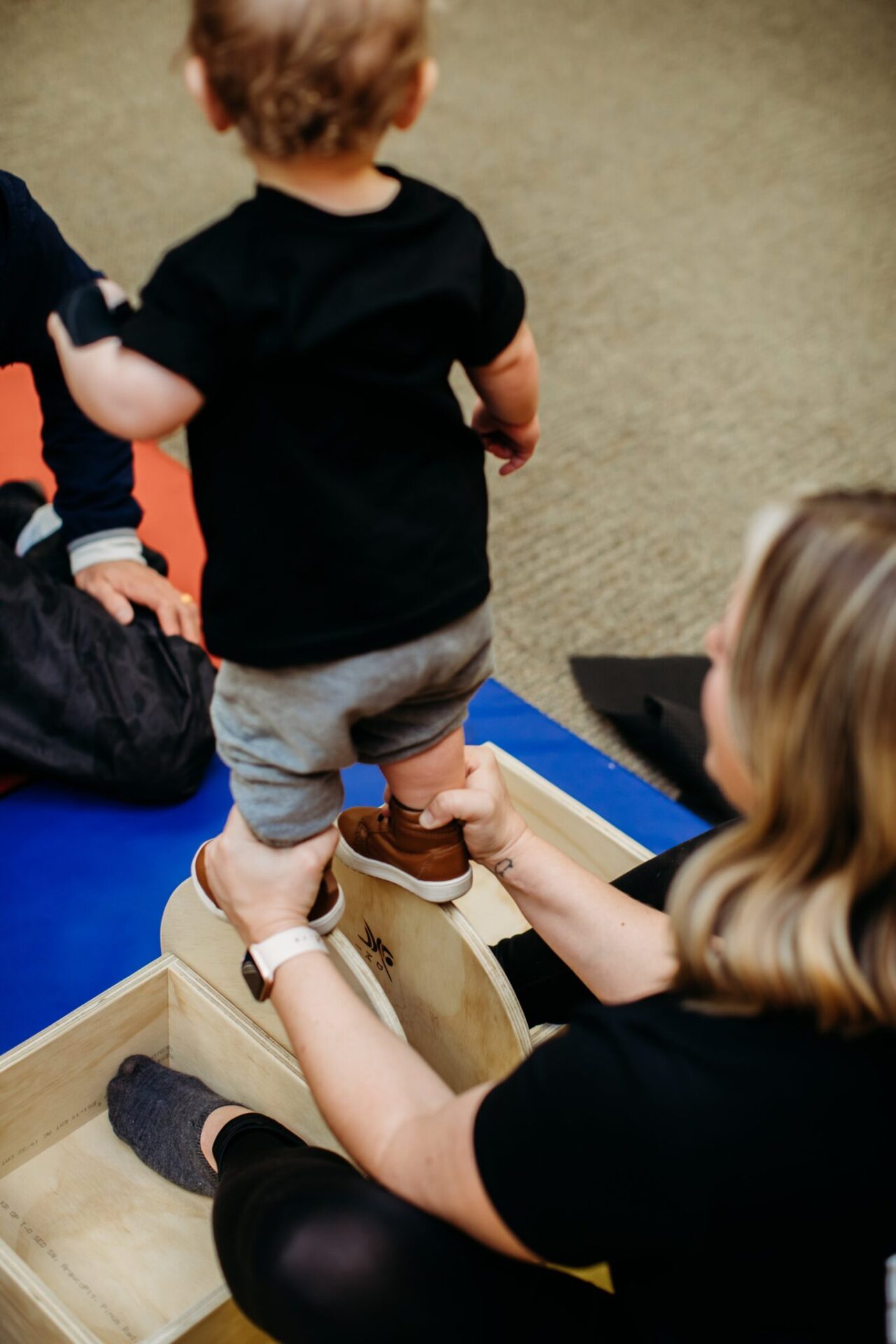 Maintenance or improvement of muscle and joint range of motion through dynamic and functional stretching
Improved balance
Somatosensory development
Primitive reflex integration
Who is DMI for?
Children diagnosed with any type of motor delay may benefit from DMI, including conditions such as:
Down Syndrome
Cerebral Palsy
Global Developmental Delay
Hypotonia
Chromosomal abnormalities / genetic disorders
Spinal cord lesions
Acquired brain injury
Children at risk, such as children who are born prematurely, can also benefit from DMI.
Potential benefits from DMI are not related to the level of cognition or extent of neurological deficit or damage.
A formal diagnosis is not required to receive DMI.
What does a DMI physiotherapy appointment look like?
After a brief assessment, areas of deficit will be identified which will guide treatment. Exercises are then selected based on areas of deficit and foundational milestones in relation to the child's age. An additional Health Kids Health Kids staff member will be present during DMI sessions to support the therapist and child.
DMI exercises can be performed on a therapy table (table exercises) or on the floor often using wooden boxes and planks of wood (floor exercises). Depending on a child's ability level and the family's goals a session may consist of exclusively table or floor exercises, or a combination of the two.
DMI appointments take place in a private room. This is to ensure the safety of other clients in the clinic to prevent any injury as a result of misuse of DMI equipment, and to provide privacy to the client and their family who are receiving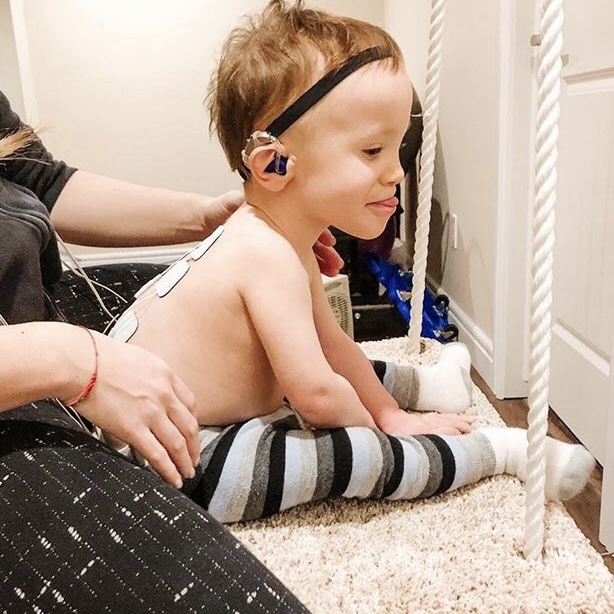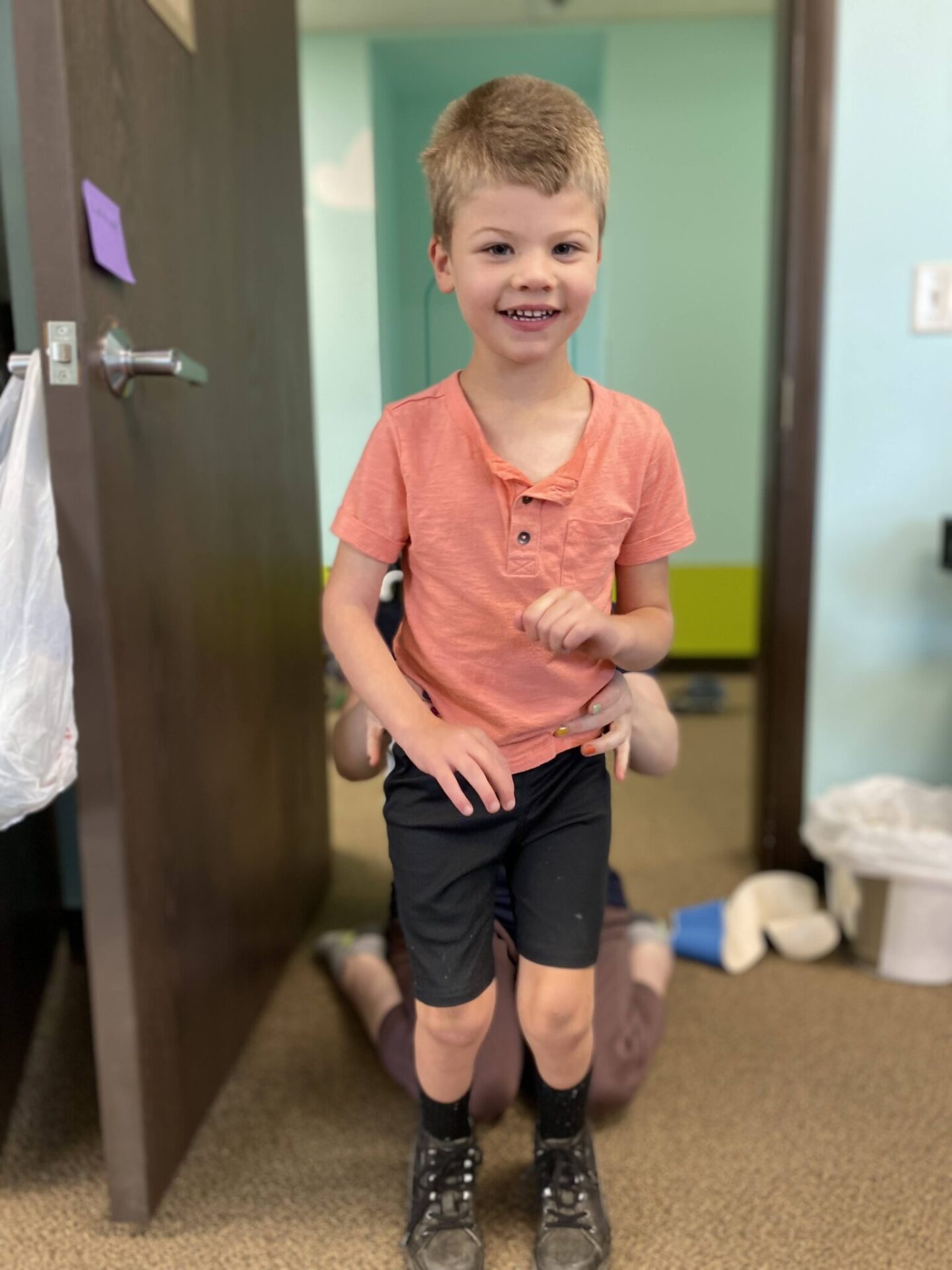 treatment. It is not uncommon for children to be upset during their first few appointments as they build their understanding of the exercises and become more accustomed to the level of challenge many exercises present.
What is a Therapy Intensive?
An Intensive Therapy Model is different from more traditional models by increasing the frequency and intensity of a child's therapy session. This provides an opportunity for greater neurological changes through neuroplasticity, building neuronal connections necessary to achieve new gross motor skills and milestones.
What does a Therapy Intensive look like?
Studies have shown the greatest benefits of a Therapy Intensive occur when a child participates in an intensive that is 3 weeks in duration. However, clinically, therapists have also seen improvement during intensive blocks that are shorter in duration. At Health Kids, we offer Therapy Intensives of 2 or 3 weeks in duration where a child participates in therapy for 1 to 2 hours of DMI focused physiotherapy each day. As with DMI sessions, a Therapy Intensive is individually tailored to each child's needs. A home exercise program is also developed over the time of the Therapy Intensive which is provided to the family during the final sessions of the Intensive. Opportunities to practice the home exercise program and receive coaching are also provided during the final sessions of the Intensive.
Interested in booking a therapy intensive for your child? Please fill out the form below, and a Peak Health Kids team member will be in touch with you.
What are TheraTogs?
TheraTogs, designed by pediatric physiotherapist Beverly "Billi" Cusick, are orthotic undergarment and strapping products used to improve postural alignment and stability, movement skill and precision, and joint stability or children with sensorimotor impairments. TheraTogs increases postural control while also providing a high level of proprioceptive input to a child to build their awareness of their body.
TheraTog customization is determined by the therapist based on the child's unique musculoskeletal, postural, balance, or movement correction needs. Common conditions or concerns that TheraTogs may be used to address include:
Flexible truncal malalignments such as thoracic kyphosis or lumbar lordosis
Lower extremity concerns such as excessive lateral or medial leg rotation or scissoring gait
Dystonia (including Hypotonia and Hypertonia)
TheraTogs can be used during therapy sessions and can be purchased for home use to continue providing a child support and proprioceptive input at home and in the community. Our bodies adapt to use history, so moving and living in more optimal alignment through the support of a TheraTog could have effects on posture, gait, and function over time.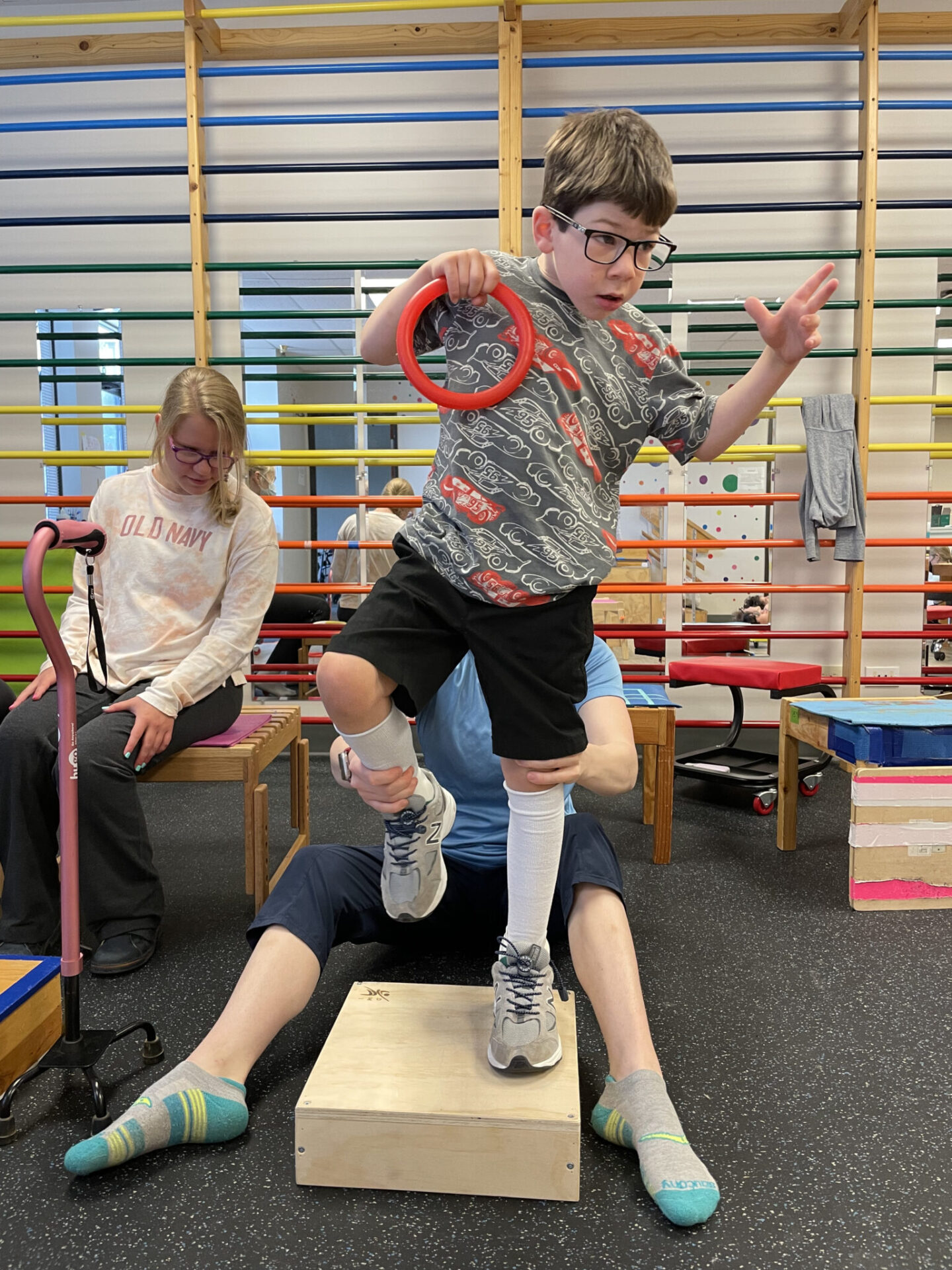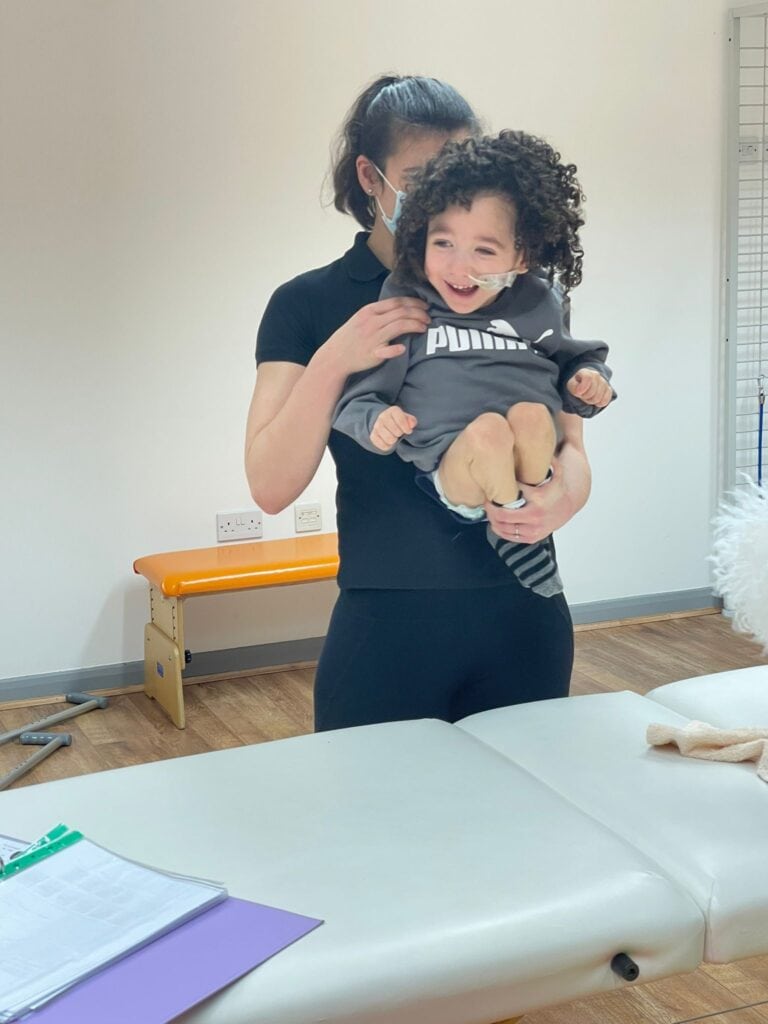 TheraTogs are contraindicated for children with tachycardia or other cardia arrhythmias or a VP shunt. Please inform your physiotherapist if your child has either of these conditions.
What is Whole Body Vibration?
Whole body Vibration (WBV) is an alternative or adjunt to traditional pediatric therapy programs. It produces a neuromuscular reflex response through a high amount of stimulation to the neuromuscular system and as a consequence the skeletal system.
Vibrational frequency and positioning is selected based on the specific needs and goals of each child, which may include:
Increased muscle strength and/or muscle mass
Tone modulation
Increased mobility
Increased motor control
Increased body density
Sensory regulation
Static positions and dynamic movements performed on the HyperVibe may include, but are not limited to
Sitting
Kneeling
Standing
Hands and knees (quadruped)
Squatting
Planks
At Health Kids Health Kids, we use the HyperVibe system to provide Whole Body Vibration. It provides pivotal vibration which is often more comfortable and better tolerance by children versus other vibration devices which provide a vertical or horizontal vibration.